Are you hunting for the most haunted places in London? As a city, London has a lot of history and mystery that will keep you riveted. It's a ghost hunter's paradise with plenty of paranormal action.
You will find everything in London, from the most gruesome tales to the sites with a dark history. No matter what kind of ghost tour you might be looking for, let's highlight them and some tips to get the most out of those experiences. 
If you want to learn more about the most haunted sites in America, you find my ghost-hunting bucket list in the article below.
Related article: Ghost Hunter's Edition: Most Haunted Sites in America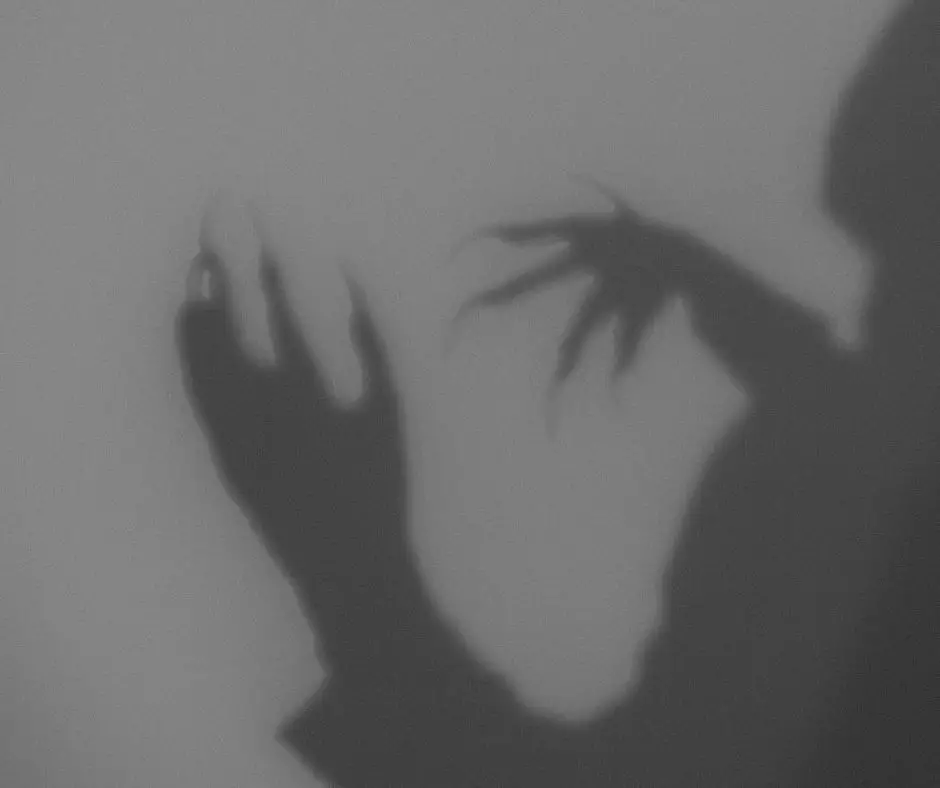 1. The Cloak and Dagger Tour
| | |
| --- | --- |
| Tour Duration | 2 to 3 hours |
| Maximum Guests | 35 |
| Type of Tour | Professional theater with a walking tour |
| Estimated Price | £20 to £30 |
A figure from history will meet you at the door of the George Inn in full costume. This tour takes you through London's dark, disgusting, and terrible history. Along the way, historic figures appear to bring this history to life.
Your tour begins at the historic George Inn. This fun and interactive ghost tour will take you through places like Southwark Cathedral and the Clink Prison Museum to hear about some of the gory prisoner stories. 
You end the tour hearing about a true murder story they tell in the room where it happened. You will tour Southwark, which has a rich but gruesome history. 
Tips on Tour
Since it happens in Southwark, you can get a bite to eat before the tour at the Borough market or the many eateries nearby. 
Great tour for those interested in the history of the common folk, serfs, and prisoners, rather than Jack the Ripper or the aristocracy. 
Not an appropriate tour for younger ages due to the language and graphic details. Be prepared because this tour is the most gruesome and extreme in London.
2. London Ghost and Infamous Murders Walking Tour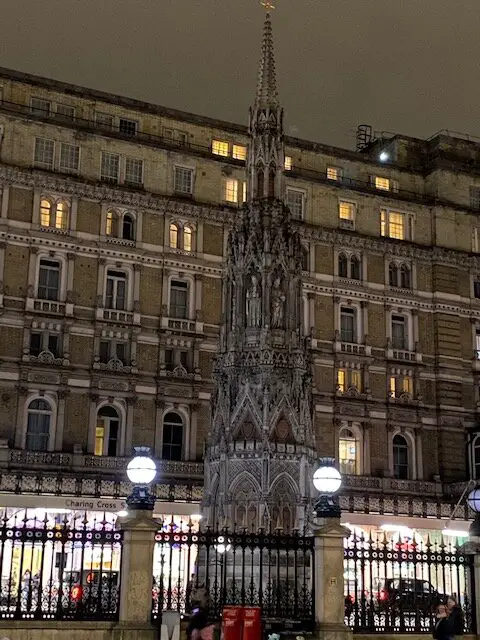 | | |
| --- | --- |
| Tour Duration | 2 hours |
| Maximum Guests | 8 |
| Type of Tour | Walking tour |
| Estimated Price | £12 to £15 |
Ever heard of the "Bucket of Blood" pub in London? This ghost tour will teach you why they call it that and the story behind it.
You will wind through some of London's most haunted locations during the tour. Learn about the most infamous murders in the city and learn more about some of the most shadowy figures in London's history. 
You will get some unusual history on this tour as well. The tour happens under the London moonlight to add even more spook factor. 
Tips on Tour
Try to go when it's less busy; otherwise, you might get separated on the tube. 
Travelers should have a moderate fitness level on a walking tour and wear comfortable shoes. 
London's West End has many hidden alleyways and surprises that may even be worth trying multiple different tours with to get the full story. 
3. Ghost Bus Tour London
| | |
| --- | --- |
| Tour Duration | 1 hour and 15 minutes |
| Maximum Guests | 54 |
| Type of Tour | Theatrical bus tour and sightseeing |
| Estimated Price | £17 to £25 |
Get tangled with the macabre in a Ghost Bus Tour in London. You will see the most common haunted sites like the Tower of London and St Paul's Cathedral. You will explore everything here, from London's West End to the south of the river.
The tour uses a classic 1960s Routemaster bus to tour you through London's darkest and most haunted locations. Most of the sites on this tour were once the locations of murder and torture. This tour uses horror with a mix of dark humor. 
Tips on Tour
It says to come 15 minutes early, but I recommend you come 30 minutes early if you want the best top-of-the-bus seats. 
I'd recommend this tour to anyone who wonders why London is so haunted.
4. London: Ghost Walk and Spooky River Thames Boat Ride
| | |
| --- | --- |
| Tour Duration | 2 hours and 30 minutes |
| Maximum Guests | 10 |
| Type of Tour | Walking tour and boat tour |
| Estimated Price | £23  |
Even those not interested in the paranormal will love this tour because of the fascinating stories. Again, this tour delves deep into the dark history of London's past, and under the cover of darkness, you will explore London's royal parks and historic buildings. The stories told will leave you with chills. The story of this tour ends with a boat ride that takes you to the Tower of London, one of the city's most infamous haunts. 
Tips on Tour
The boat ride includes beverages that you can buy, and you can use the facilities there. Bring some extra cash. 
London can get cold at night, so bring along a coat. 
5. Haunted London and Jack the Ripper Tour
| | |
| --- | --- |
| Tour Duration | 2 hours and 30 minutes |
| Maximum Guests | 50 |
| Type of Tour | Bus tour and walking tour |
| Estimated Price | £30 to £45 |
From the comfort of a haunted bus, you will learn the most infamous tales of London. You will visit the sites of Sweeney Todd, Jack the Ripper, and the Cock Lane Ghost. Many of the tales are grisly murders, executions, and hauntings. You will stroll through the alleyways where Jack the Ripper was known to have stalked and killed his victims. Remember that this tour wasn't meant for children under 12. 
Tips on Tour
Despite being a bus tour, it has some walking, so bring comfortable shoes.
You may want to eat before since many eateries will close before the tour ends. 
Final Thoughts
London has a lot of haunted places, and when you head on tour, you will learn about its darker histories.
You can choose from multiple good ghost tours while here, and you may even want to sign up for a couple of different ones to learn some of the lesser-known histories of London. Especially if you happen to be in London on holiday, one of these choices will make a great tour. 
If you want to learn more about ghost tours, I invite you to read the article below.
Related article: Get Ready for a Thrilling Adventure: Exploring Ghost Tours